14 April 2020
London Road
Turf Projects have created an online audio tour and other activities for London Road in Croydon. Collect nuggets of history through the tour of the street and invent your own landmarks to make your own map of the neighbourhood. Follow the audio tour on Google Street View, or make the journey in your mind's eye.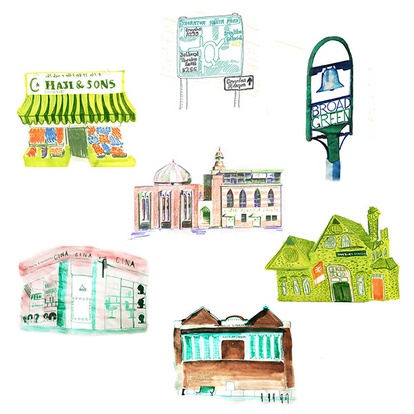 11 March 2020
Good Growth Fund
The Mayor has announced £23.7 million to support 26 capital projects in Round 3 of the Good Growth Fund, including £2.5m for projects that we helped to develop; £1m for North End Road and £1.5m for Camberwell. This funding round will create or safeguard more than 2,000 jobs, support almost 5,000 business, help 1,500 people progress into work, bring 150 empty units back into use in local high streets and create more than 12,000 volunteering opportunities.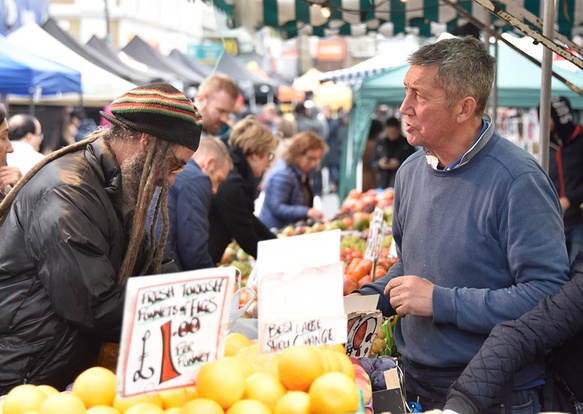 29 October 2019
Beckton and East Ham
The second round of Assemblies for Shape Newham begins today. Local residents have been invited to get involved in the shaping of Newham's public places across the town centres of Beckton, East Ham, Forest Gate, Green Street, Little Ilford, Manor Park, Maryland and Plaistow.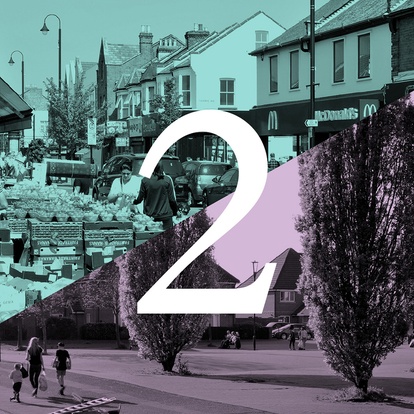 9 October 2019
Greenhill Place
Our project for a new public square and food market at Greenhill Place in Harrow has been awarded Planning Permission. Work will start on site in early 2020.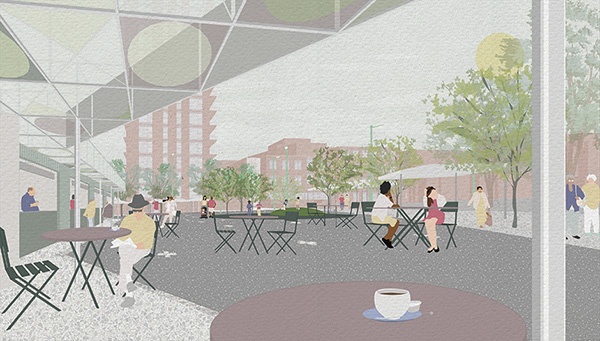 10 August 2019
On site in Bexley
The Engine House project has started work on site. We are creating a new working environment and studio spaces for businesses of all shapes and sizes in the heart of Bexley. We are collaborating with Unto This Last on the furniture and fittings, which are fabricated using digital tools and lean manufacturing processes.

30 June 2019
Catalogue of Interventions
The Catalogue of Interventions is a list of possible future improvements for North End Road, based on what we have learnt from shoppers, traders, and residents. See the full catalogue here.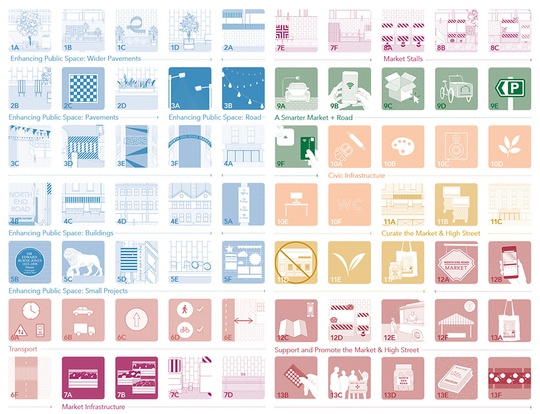 21 December 2018
Good Growth Fund
South Norwood has been awarded over £1m from the Mayor of London's Good Growth Fund. Over Summer and Autumn 2018, we worked with We Love SE25 and Croydon Council to develop the Community Plan in discussion with the people of South Norwood.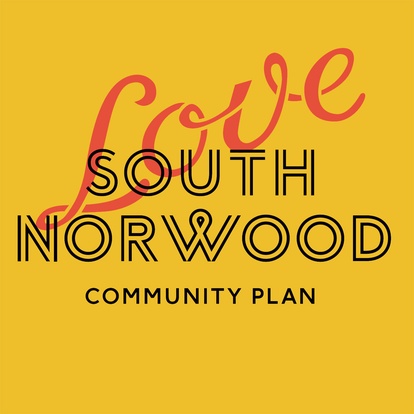 17 December 2018
North End Road
We have been appointed by Hammersmith & Fulham Council to support the community-led redesign of North End Road in Fulham, one of London's historic markets.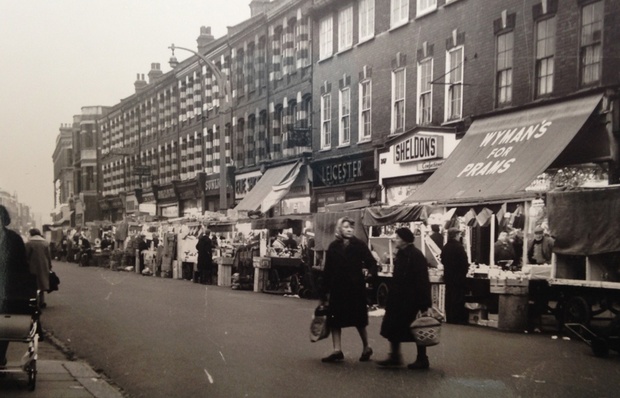 17 September 2018
Open House
The Library at Kenton, built in 1939 by Curtis and Burchett for Middlesex County Council, is open on Saturday 22nd September for Open House London. Our refurbishment for Harrow Libraries reveals the original public rooms and adds new curved bookshelves to make spaces to sit, work, and read.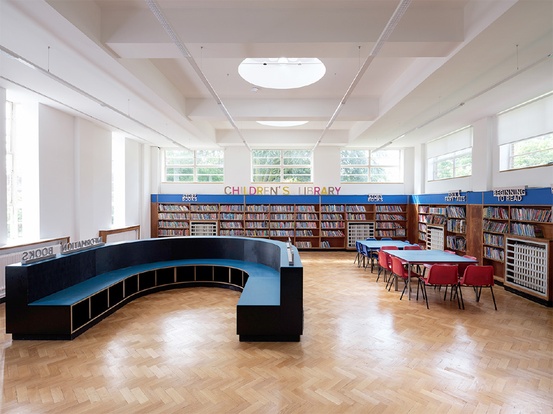 27 April 2018
Crown Estate
Our proposal for a zero-carbon local shopping centre has been shortlisted for the Crown Estate's Future Retail Destinations competition.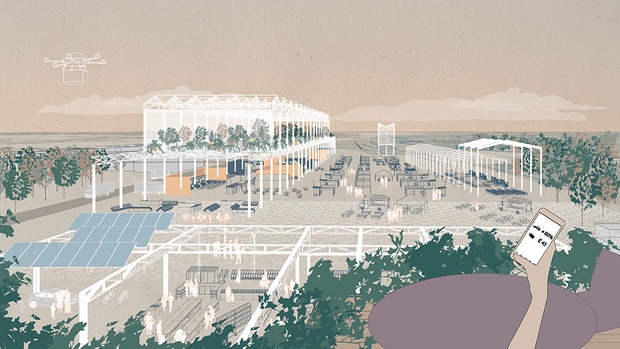 26 April 2018
Build Studios event
Build Studios are preparing for their 'Winning and Commissioning Good Work through Collaboration' event this evening - it's good to see the analogue sign board in use. Contact them via Twitter if you'd like a last-minute ticket.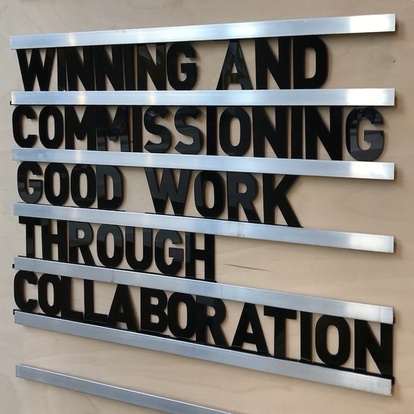 6 April 2018
Longfield Hall
We have submitted a planning application to adapt and extend Longfield Hall in Camberwell. The Hall is a venue for theatre and dance and accommodates a nursery, several churches, and a dance school. It is part of the Minet Estate in Camberwell, which provided housing for all social classes and incorporated a large number of public buildings around Myatt's Field's Park. In the 1970s it was home to the Dark & Light Theatre Company, the first publicly funded Black theatre in the UK.
4 April 2018
GLA Framework
We are delighted to have been appointed to the GLA's Architecture and Urbanism Panel to support local authorities with Engagement, Local Regeneration, and Design Advice from now until 2022. The ADUP panel of approved consultants was selected from over 1,100 entries and is part of the Mayor's Good Growth by Design programme.

30 March 2018
Good Growth Fund
198 Contemporary Arts & Learning supports artists, curators, and young people from BAMER communities. Our project for their new art gallery, education and enterprise space in Herne Hill has been awarded £475,000 from the Mayor's Good Growth Fund.
Sadiq Khan, said: "I am using this funding to challenge preconceptions about how regeneration takes place. I want to give all Londoners – regardless of background – the opportunity to be actively involved in their city and have more places to live, learn, work and play. The projects I announced funding for today will help us to tackle inequality, strengthen civil society, and ensure the benefits of regeneration are felt by all."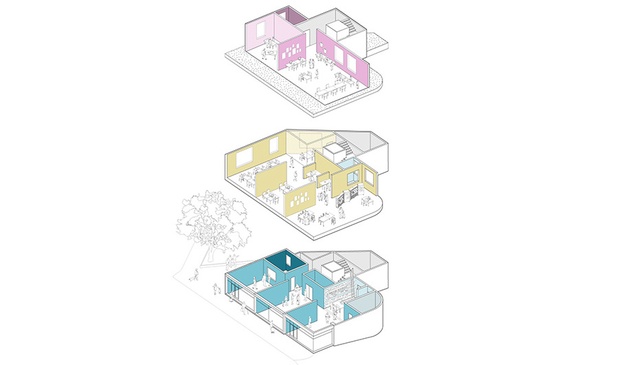 28 March 2018
Ruskin Park
We are working on a feasibility study for the Friends of Ruskin Park, a charity working with Lambeth Council to preserve, protect and improve this historic South London park. Support their Crowdfunder to re-open the paddling pool here.