16 May 2022
Arts Council funding
We've been working with Raw Material Music & Media on some exciting changes to their home in Brixton, which have just won funding from Arts Council England.
Raw Material is a creative arts and music centre for young people and adults in South London. They have a great base with recording studios, video production facilities, and a performance space. We've been working with them on a plan to maximise the accessibility, functionality, and environmental performance of their building, to help them increase capacity and support more people. The Arts Council England Capital Investment Programme supports post-pandemic transformation to cultural organisations and has awarded over £22.7 million to 66 projects across the country.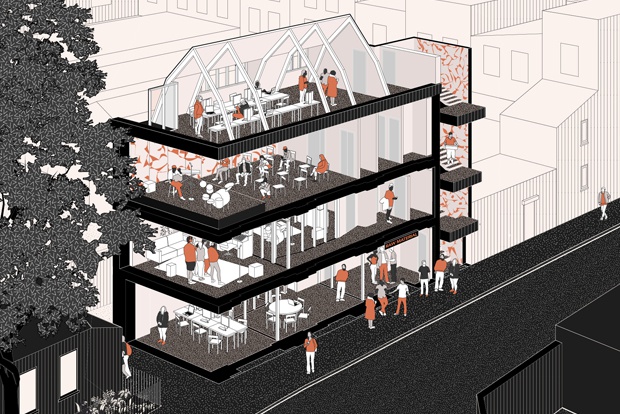 5 May 2022
RIBA London Award
Exciting news! Our project with 198 CAL has won a 2022 RIBA London Award. The RIBA judges said that the refurbished and extended building "successfully accommodates a host of arts, community and health interests: genuine social value in action" and commended both the social and the environmental sustainability achievements of the project. See more here.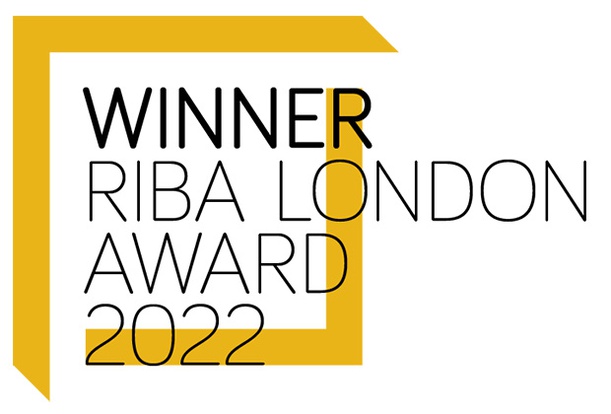 11 April 2022
Kingsford Square
There's a preview animation of our project for Kingsford Square in Beckton here – new markings, planting, and playable elements to enliven a public space between a library, a school, and a supermarket. The rain gardens will absorb the surface water from the square, with sustainable urban drainage and planting designed by Robert Bray Assocaites.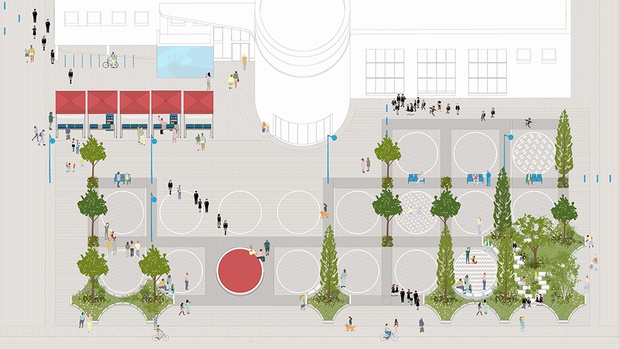 3 March 2022
RIBA Award shortlist
The new home for 198 Contemporary Arts & Learning has just been shortlisted for a RIBA London 2022 award. It's great news for the project and the team – we first started working with 198 CAL in 2015 on the idea to extend their building from one storey to three, and the gallery re-opened last October.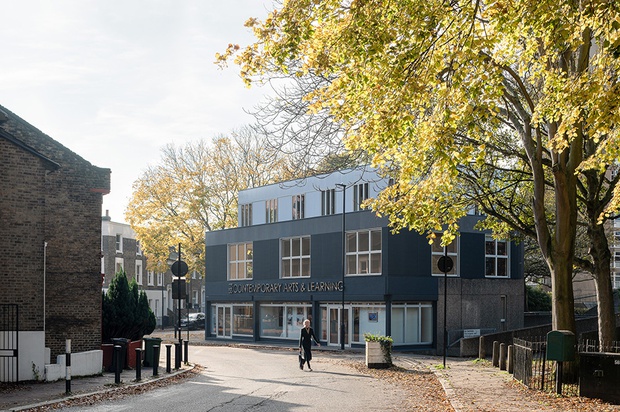 14 February 2022
Made in Erith
A wayfinding stone for the Made in Erith project is being carved. This will mark the historic route of Erith High Street through the 1980s shopping centre.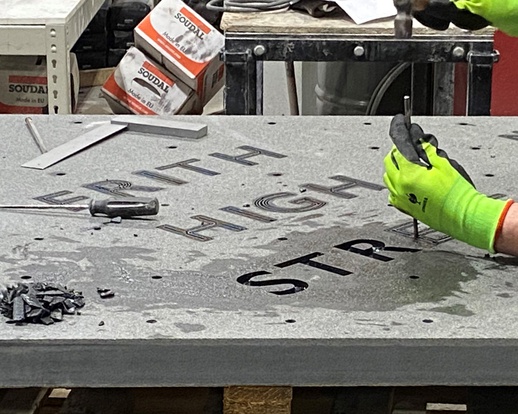 18 November 2021
Emma Cons Gardens
In Summer 2021, we carried out a public engagement project to create a brief for Emma Cons Gardens. We spoke to over 400 people to identify the shared priorities and challenges which will be key to creating a new public space here, in the heart of Waterloo. Read the full report here.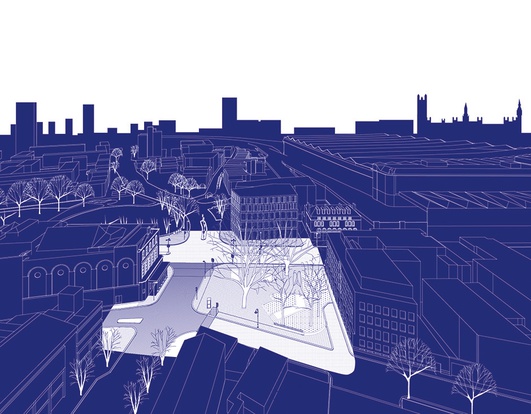 14 October 2021
Exhibition at 198
The first exhibition in the redeveloped 198 CAL opens today!
"BREAKING THE MOULD: New Signatures from the Democratic Republic of Congo" runs until  28 November 2021 and features the work of 12 emerging artists from the DRC selected by Curator Christine Eyene.
The artists are: Arlette Bashizi, Beau Disundi, Ghislain Ditshekedi, Godelive Kasangati, Anastasie Langu, Jamil Lusala, Catheris Mondombo, Arsène Mpiana, Stone Mutshikene, Chris Shongo, Ange Swana and Joycenath Tshamala. Read more here.
Image: Arsene Mpiana, Perpetual Disconnect (series), 2019-2020. Courtesy the artist.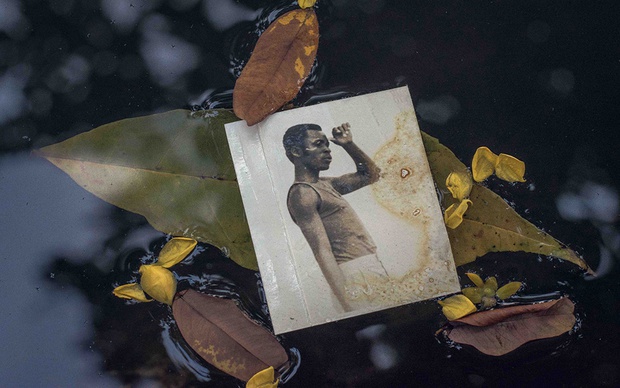 4 October 2021
Socco Cheta on site
The redevelopment of Socco Cheta Community Hub starts on site today. The former cinema building on Portland Road in South Norwood will provide a new home for a group of local organisations including Croydon United Domino club, South Norwood Community Kitchen (pictured), Croydon BME Forum, Screen25 and The Association of Jamaicans UK.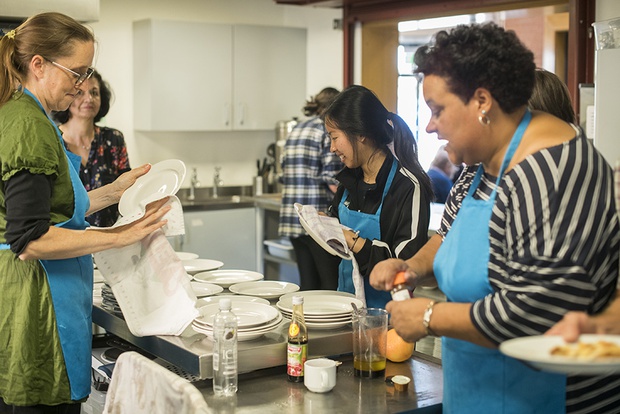 5 July 2021
Shaping Thornton Heath
Last summer and autumn we worked with residents, businesses and other stakeholders to inform the development of the Thornton Heath High Street Plan. The draft documents were shared in March, and we have now published two documents:
​1. The High Street Plan: a technical document to inform the Croydon Local Plan and future development.
2. The Manual: a booklet of practical projects that could be taken forward to help deliver the plan.
Find out more here.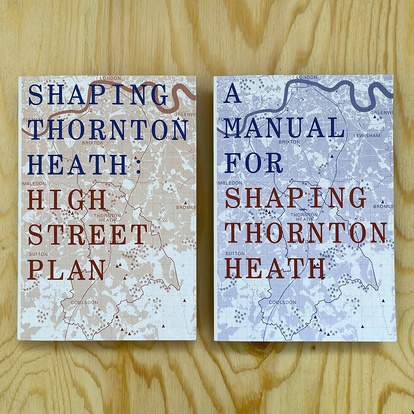 28 June 2021
North End Road
Work starts on site today at North End Road! See the current project plans on Commonplace here.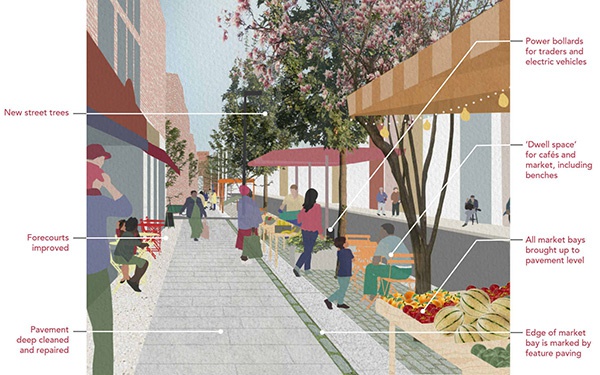 14 April 2020
London Road
Turf Projects have created an online audio tour and other activities for London Road in Croydon. Collect nuggets of history through the tour of the street and invent your own landmarks to make your own map of the neighbourhood. Follow the audio tour on Google Street View, or make the journey in your mind's eye.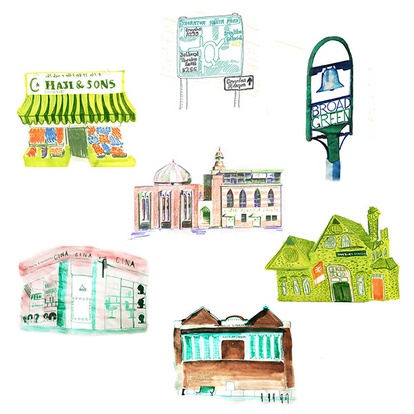 11 March 2020
Good Growth Fund
The Mayor has announced £23.7 million to support 26 capital projects in Round 3 of the Good Growth Fund, including £2.5m for projects that we helped to develop; £1m for North End Road and £1.5m for Camberwell. This funding round will create or safeguard more than 2,000 jobs, support almost 5,000 business, help 1,500 people progress into work, bring 150 empty units back into use in local high streets and create more than 12,000 volunteering opportunities.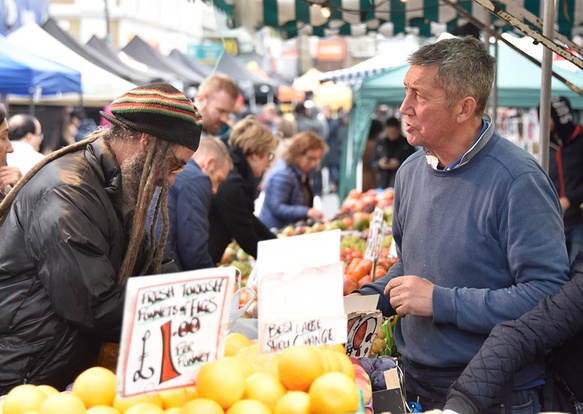 29 October 2019
Beckton and East Ham
The second round of Assemblies for Shape Newham begins today. Local residents have been invited to get involved in the shaping of Newham's public places across the town centres of Beckton, East Ham, Forest Gate, Green Street, Little Ilford, Manor Park, Maryland and Plaistow.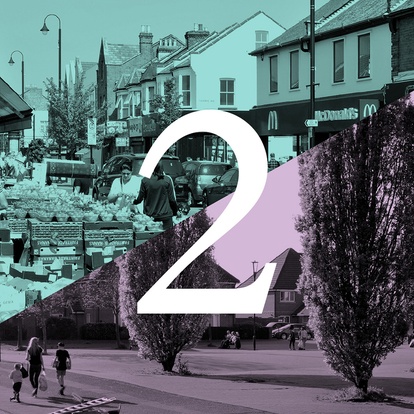 9 October 2019
Greenhill Place
Our project for a new public square and food market at Greenhill Place in Harrow has been awarded Planning Permission. Work will start on site in early 2020.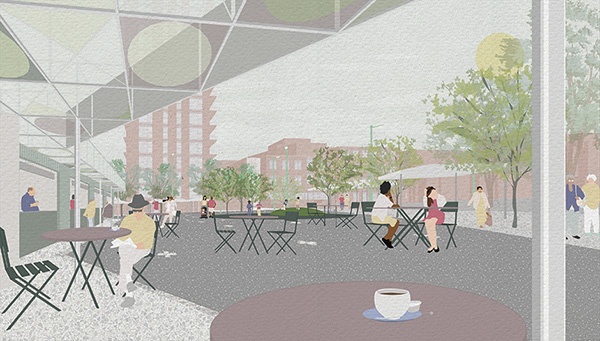 10 August 2019
On site in Bexley
The Engine House project has started work on site. We are creating a new working environment and studio spaces for businesses of all shapes and sizes in the heart of Bexley. We are collaborating with Unto This Last on the furniture and fittings, which are fabricated using digital tools and lean manufacturing processes.