26 April 2018
Build Studios event
Build Studios are preparing for their 'Winning and Commissioning Good Work through Collaboration' event this evening - it's good to see the analogue sign board in use. Contact them via Twitter if you'd like a last-minute ticket.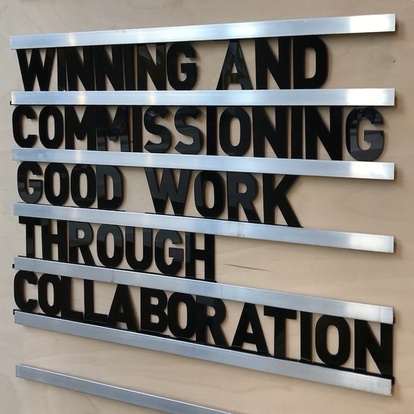 6 April 2018
Longfield Hall
We have submitted a planning application to adapt and extend Longfield Hall in Camberwell. The Hall is a venue for theatre and dance and accommodates a nursery, several churches, and a dance school. It is part of the Minet Estate in Camberwell, which provided housing for all social classes and incorporated a large number of public buildings around Myatt's Field's Park. In the 1970s it was home to the Dark & Light Theatre Company, the first publicly funded Black theatre in the UK.
4 April 2018
GLA Framework
We are delighted to have been appointed to the GLA's Architecture and Urbanism Panel to support local authorities with Engagement, Local Regeneration, and Design Advice from now until 2022. The ADUP panel of approved consultants was selected from over 1,100 entries and is part of the Mayor's Good Growth by Design programme.

30 March 2018
Good Growth Fund
198 Contemporary Arts & Learning supports artists, curators, and young people from BAMER communities. Our project for their new art gallery, education and enterprise space in Herne Hill has been awarded £475,000 from the Mayor's Good Growth Fund.
Sadiq Khan, said: "I am using this funding to challenge preconceptions about how regeneration takes place. I want to give all Londoners – regardless of background – the opportunity to be actively involved in their city and have more places to live, learn, work and play. The projects I announced funding for today will help us to tackle inequality, strengthen civil society, and ensure the benefits of regeneration are felt by all."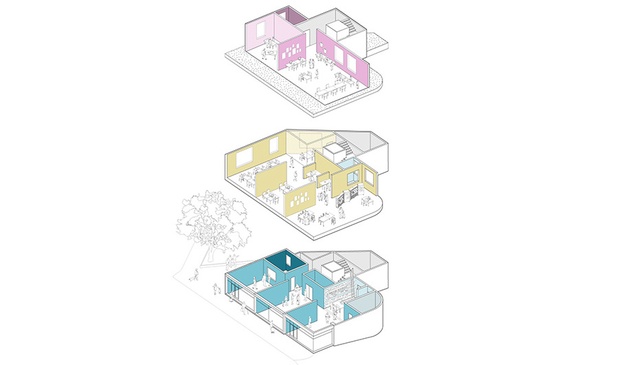 28 March 2018
Ruskin Park
We are working on a feasibility study for the Friends of Ruskin Park, a charity working with Lambeth Council to preserve, protect and improve this historic South London park. Support their Crowdfunder to re-open the paddling pool here.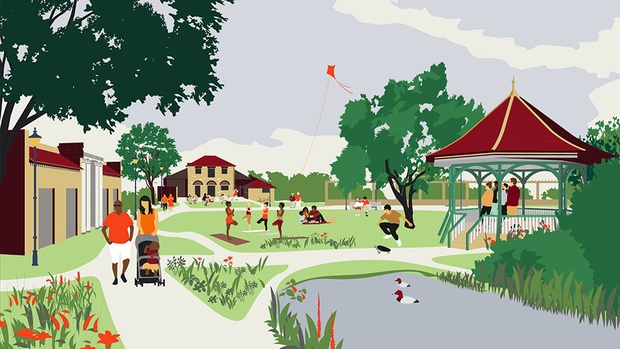 12 January 2018
East Street
55 East, a community enterprise hub on East Street Market, opened at the end of 2017 after a successful crowdfunding campaign by Hatch. We designed the new shopfronts and supported the fit-out of the three former retail units owned by Peabody.

14 August 2017
Evelina Workspace
Our new freestanding workspace pavilion in Evelina Children's Hospital, part of the St. Thomas' Hospital campus, is now in use and has been published in The Architects' Journal and Architecture Today. A lightweight canopy structure provides shading, lighting, and privacy for medical staff working within the main atrium space, looking over Archbishop's Park.
The design was developed with Structure Workshop and fabricated by Wyliewood. Photo by Max Creasy.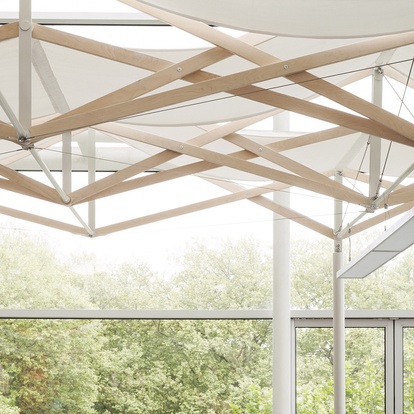 22 June 2017
Cass show
Our students in Studio 8 at the Cass are presenting their work on Manufacturing Landscapes at the Summer Show, which opens today and runs for two weeks.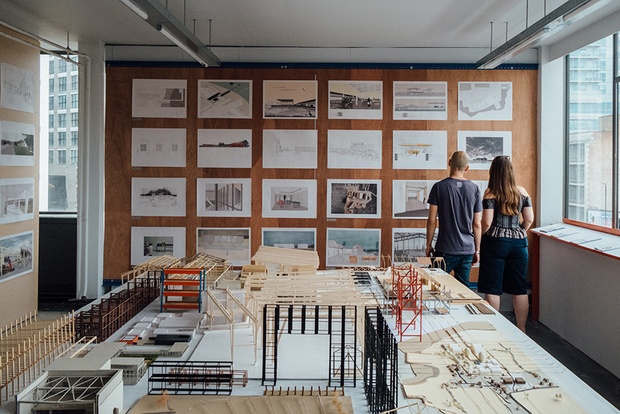 21 February 2017
Manufacturing Landscape
Our students in Studio 8 will present their work for the year so far at the Cass today. This year we are looking at industrial sites in the wetland landscape of Chichester Harbour and the design of "Model Factories" like the Menier Chocolate Factory in Noisiel outside Paris, which we visited together on the Field Trip last year.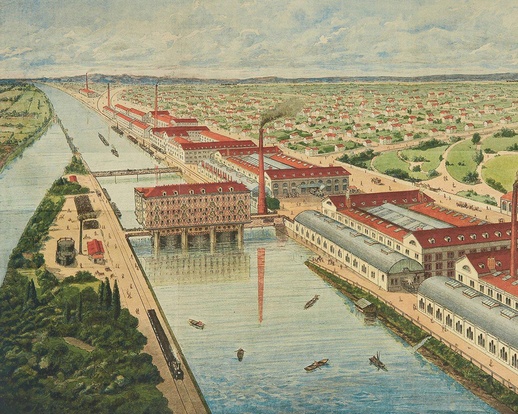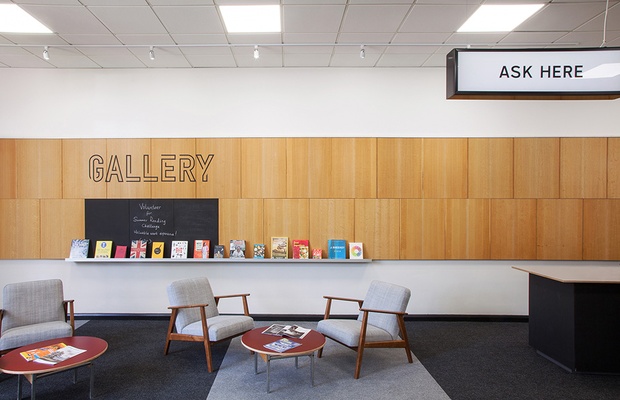 16 February 2017
Design Museum
Our project Modern Follies has been included in Work In Progress, the interactive section of the Designer Maker User exhibition at the new Design Museum.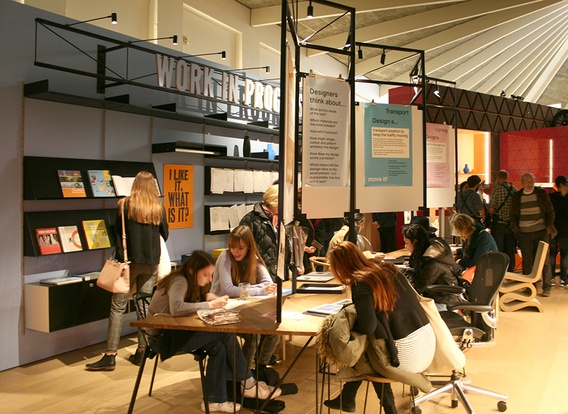 8 February 2017
Osterley
We're working with London Underground, the National Trust, and Central on a project for the Community Tube at Osterley Station on the Piccadilly Line. The project will investigate the spirit of place and the connections between the station, designed by Charles Holden and Stanley Heaps in the early 1930s, and Osterley House, designed by Robert Adam in the late 18th Century.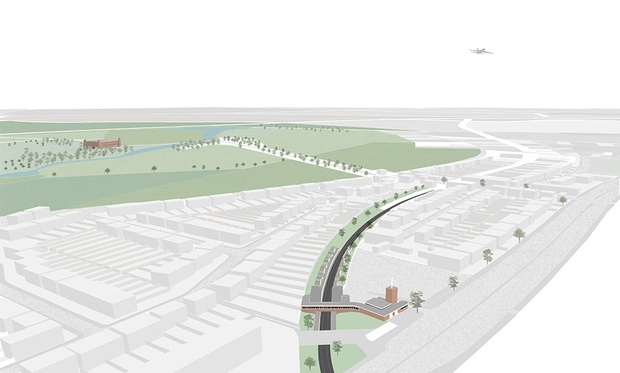 27 January 2017
Build Studios
We've recently finished the fit-out of Build Studios, a co-working and event space for the built environment sector. Located between Waterloo and Westminster tube stations, it is a not-for-profit company committed to developing a socially responsible built environment sector. More photos coming soon...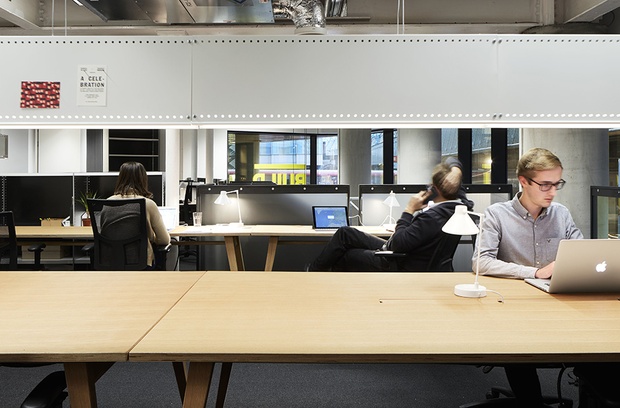 16 January 2017
Kenton Library
We have been appointed by Harrow Council to work on the refurbishment of Kenton Library in collaboration with Objectif. The existing library by W.T. Curtis of Middlesex County Council was completed in 1939, and Grade II Listed in 1999.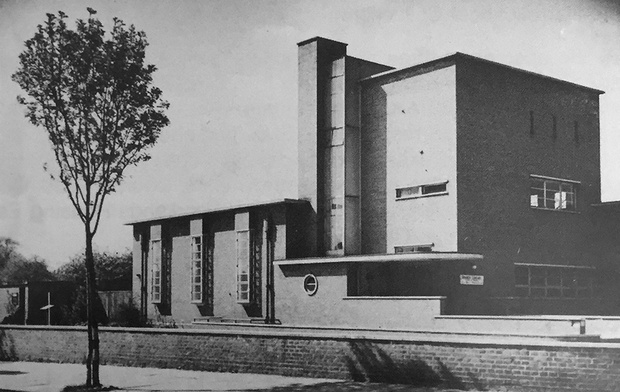 12 September 2016
Open House
The Library at Stanmore is open on Saturday 17th October as part of Open House London, with a Bookbinding class and design and construction activities for children, as well as tours led by the design team.