20 October 2014
London Met Connect
Five gatehouse structures have been built by our students in Architecture Studio 8 at the Cass, working in collaboration with Rowan Arts and the Faculty of Social Sciences and Humanities as part of Islington Exhibits and London Met Connect.
The five structures are installed in the courtyard of the LMU Tower building courtyard, positioned to mark the entrances to key spaces for the event, which runs for five days from today.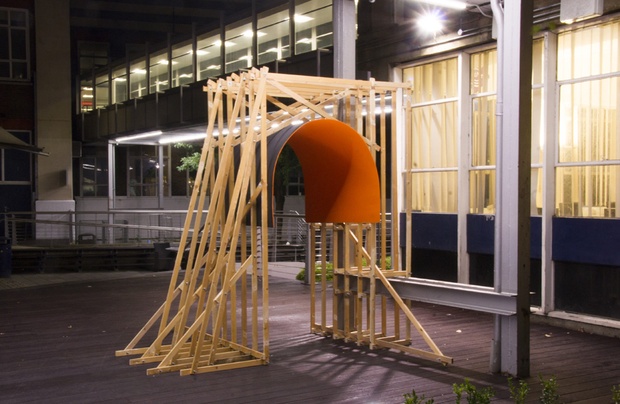 15 September 2014
Brixton Design Week
As part of Brixton Design Week, we're working with local social enterprise and youth design agency HustleBucks to run some workshops in Brixton Village, making T-shirts with kids using offcuts from HustleBucks' printing process
Here's a photo from Saturday showing a detail of our remixed market stalls - thanks to Brixton Market Traders Federation for lending us the market frames and to Max Creasy for taking the photographs of the market that we used in the workshop. We'll be back next Saturday afternoon, so if you're looking after kids in the area, bring them along - event details here.
We'll also be talking at the 'Change Brixton by Design' event on Wednesday evening - event details and booking here.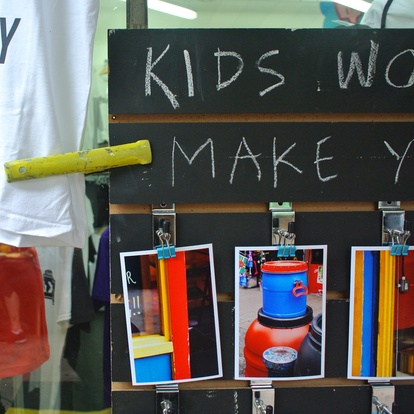 20 August 2014
Hand Car Wash
Our Hand Car Wash project has been selected for Cities Methodologies 2014 - UCL Urban Lab's annual exhibition exploring innovative urban research.
The Hand Car Wash is a street-level incarnation of the idea of 'pop-up' or 'meanwhile' uses for empty urban sites. Operating at the very margins of legality within the cash economy, these sites use manual labour to replace a process which was once automated. We have documented 17 different Hand Car Wash sites in South London using a combination of reportage photography and analytical drawing, working in collaboration with photographer Matt Clayton.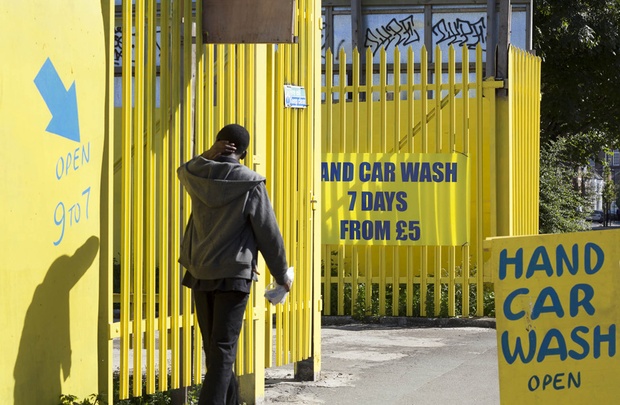 29 July 2014
On site in Borough
An evening site visit to check progress on our fit-out for a digital design agency in Borough. The black timber frames support wall panels of raw OSB. These frames are lined internally with a seamless white surface to create spaces for meeting and concentrating on projects in small groups.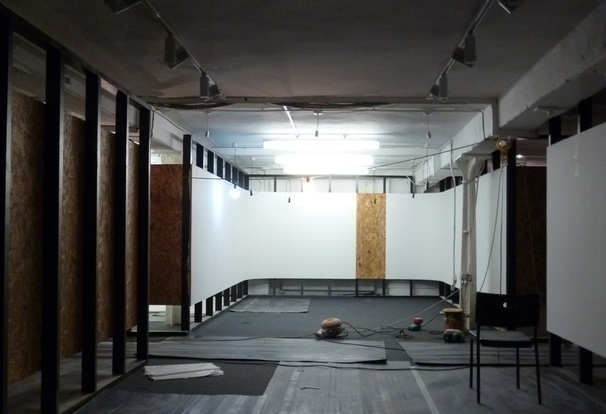 13 July 2014
Exhibition in Leipzig
The exhibition 'Heart, Allure, and Feeling' has opened at the Museum of Fine Art in Leipzig, marking the 250th anniversary of the Academy of Visual Arts in Leipzig and featuring work by graduates of the school.
The Modern Follies project, our collaboration with Oliver Klimpel and the school's System-Design Class, was selected for the exhibition. The students created an interior ensemble relating to the courtyard installation, with a full-scale wall drawing of the pavilion and mobile staircase in pencil and three furniture objects to provide an environment for reading the Visual Event book.
The show runs until 19th October 2014.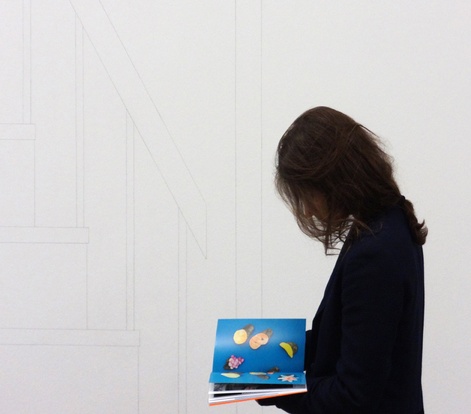 9 July 2014
First photos in Bermondsey
We have the first few shots of our lobby interior in Bermondsey - here's a detail of the terrazzo flooring and skirting, which integrates ventilation outlets.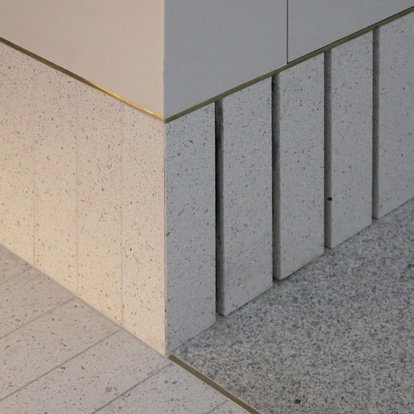 25 June 2014
Cass show
The Cass summer show opens today in Central House opposite the Whitechapel Gallery.
Our students in Studio 8 have been studying the phenomenon of the supermarket and designing new spaces for food supply and social exchange. This drawing shows their studies of the mediaeval typology of the Market Hall, which accommodates an enclosed room for governance over an open space for commerce.
Studio 8 focuses on the large and ugly structures which are central to global capitalism, exploring the nature of shared space within contemporary society and proposing optimistic models for new forms of public building.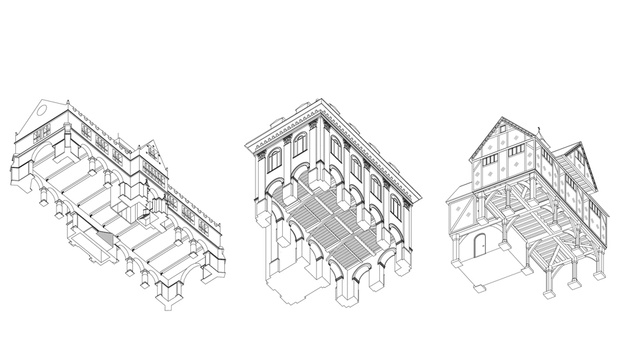 18 June 2014
Book launch in Brno
'THE VISUAL EVENT - An Education in Appearances' edited by Oliver Klimpel and published by Spector Books is launched today at the Brno Biennale.
The book promotes and explores an extended situational practice of graphic design and tests the idea of the 'visual event'. It compiles contributions from different discplines alongside the work of the System-Design Class at the Academy of Visual Arts in Leipzig, and includes our essay 'Event Spaces: Infrastructure, Interference, and Indeterminacy'.
You can read the essay online here and buy the book online here.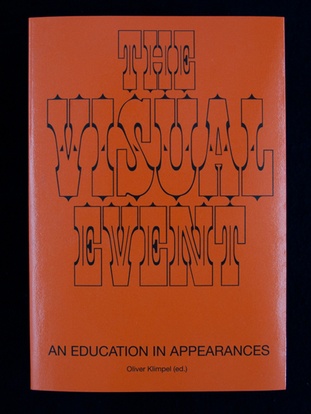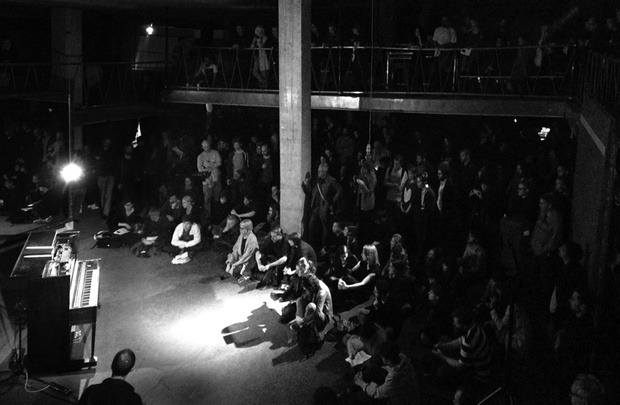 9 April 2014
Meanwhile Brixton event
We'll be presenting our proposal for the Meanwhile site in Brixton market with our partners at Brixton Toolbox tonight. The meeting starts at 6.30pm - come along if you want to find out more about the project.
Address:
No. 6 Somerleyton Road
London SW9 8ND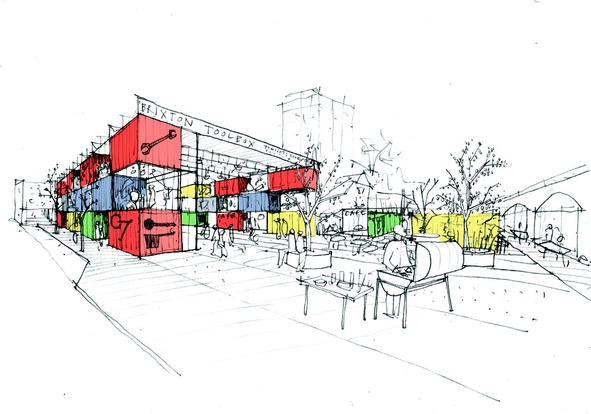 29 March 2014
Opening tonight
The pavilion commemorating the 250th Anniversary of the Academy of Visual Arts in Leipzig opens tonight. Designed in collaboration with Oliver Klimpel and the System-Design Class at the school, it was constructed with the help of our students at The CASS Studio 8. Finished photos to come soon - this concept image is by Alix Bouteleux and Thomas Schoofs.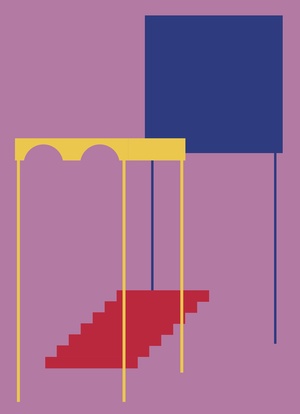 27 March 2014
Brixton Toolbox
Our project for the Brixton Toolbox consortium has been shortlisted by Lambeth Council for the Meanwhile at Pope's Road competition. A group of local businesses and community organisations will provide youth training and support for emerging technology and food businesses.
Working with Lambeth College, Toolbox will provide substantial training opportunities for young people, and adults with learning difficulties and disabilities.
Working with somewhereto_ and Code7, Toolbox will provide access to an extraordinary space for young people to express themselves and hold public events.
Working with the Brixton BID, Toolbox will provide a place for businesses from the edge of Brixton Town Centre to find new customers, and to promote Brixton as a destination in London.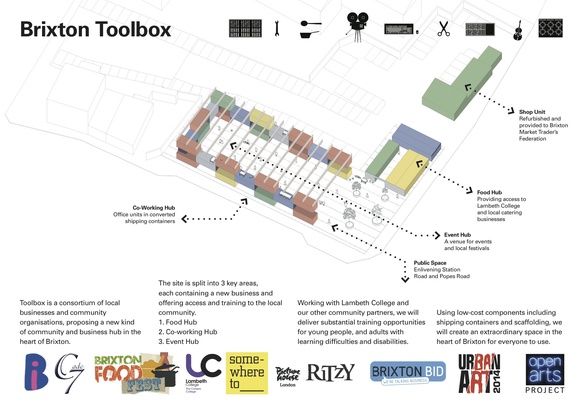 26 March 2014
Pavilion in Leipzig
Work on site for the pavilion commemorating the 250th Anniversary of the Academy of Visual Arts in Leipzig. Designed in collaboration with Oliver Klimpel and the System-Design Class at the school, it was constructed with the help of our students at The CASS Studio 8. Finished photos to follow!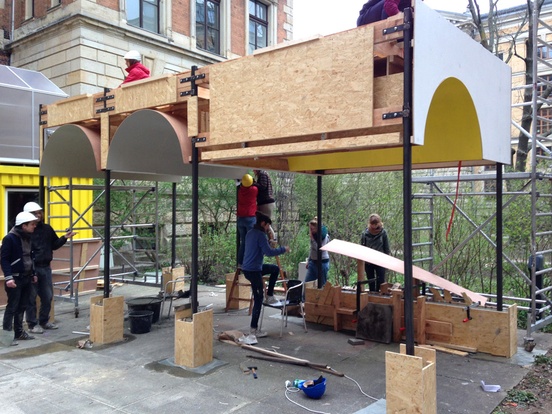 22 December 2013
Gallery opening
We have received the first photographs of the Factory Gallery project, which has just opened in Kuala Lumpur. This evening shot shows the open garden pavilion. The 'vent block' wall behind it encloses the garden and the gallery block can be seen to the right. More to follow.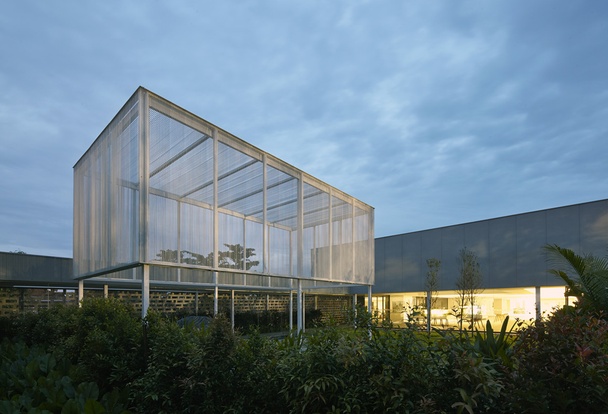 31 October 2013
Community Hub
Our project for a Community Hub at Longfield Hall, a Grade II listed late Victorian building in Camberwell, has just won funding from SIB and My Community Rights. The funding will allow the Friends of Longfield Hall to develop a plan to maintain and improve the hall for future generations.
Built in 1887, the Hall is one of the community buildings built as part of the Minet Estate around Myatt's Fields. A private development, the estate contained house types for a wide range of incomes as well as schools, a community hall, a library, a park with sports facilities, churches, and shops.